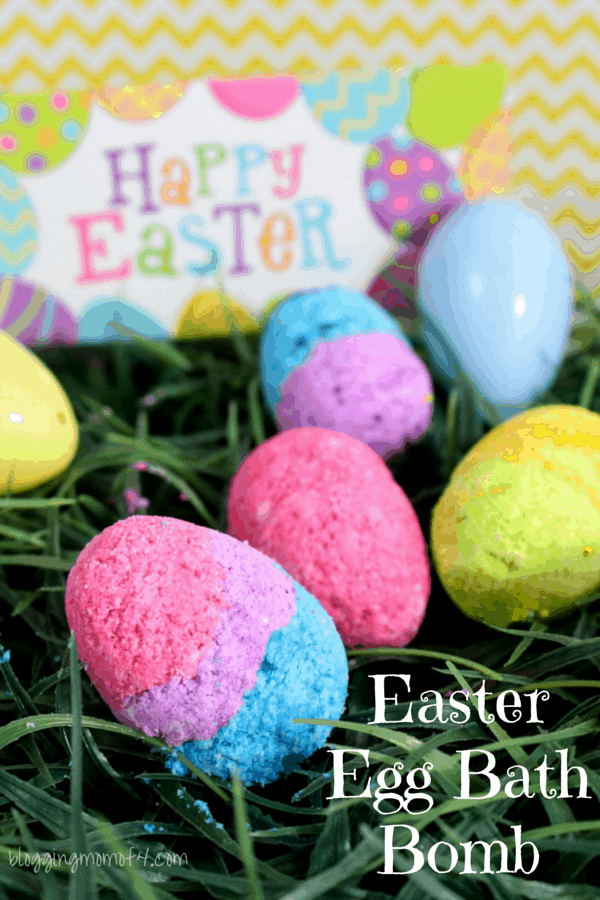 We hope you are enjoying all of our delicious Easter recipes and fun Easter crafts we have been sharing with you! Please continue to stop back every day so you don't miss out on all 12 days of Easter Fun!
Today Dawn at Blogging Mom of 4 has shared her DIY Easter Egg Bath Bomb Recipe with us! This Bath Bomb Recipe is fun to make and you'll have weeks worth of amazing baths! Fill with your favorite essential oils and melt your stress away!
Head on over to Blogging Mom of 4 and find out how to make these yourself!
Also, don't forget to check out all of the other 12 Days of Easter goodies below!