What are the favorite family traditions around my house? They only seem to be the ones that require the most work on my part… baking cookies, decorating the entire house with lights, and of course, Elf on the Shelf. That little guy really knows how to get under my skin when I've finally plopped into bed at the end of the day and just before I close my eyes, I remember he hasn't moved. I groan and grumble as I throw the sheets off and shuffle around the house trying to come up with a creative way to display him. If my kids are really lucky, I might scroll through Pinterest and have a somewhat creative idea in store – but usually, not so much. And then there are even the days that I repeat some crazy elf-ing situation. Did he already do that this year? Or even this week?! I can't possibly be expected to remember!
Each year I absolutely dread bringing him out for the holiday season, so why do I keep doing it?! For the kids, obviously. I do get a rush of excitement with them as they search for his latest antics around the house, but I'm determined to put the fun back into it for me too. I mean, I do love the idea of all his silly escapades.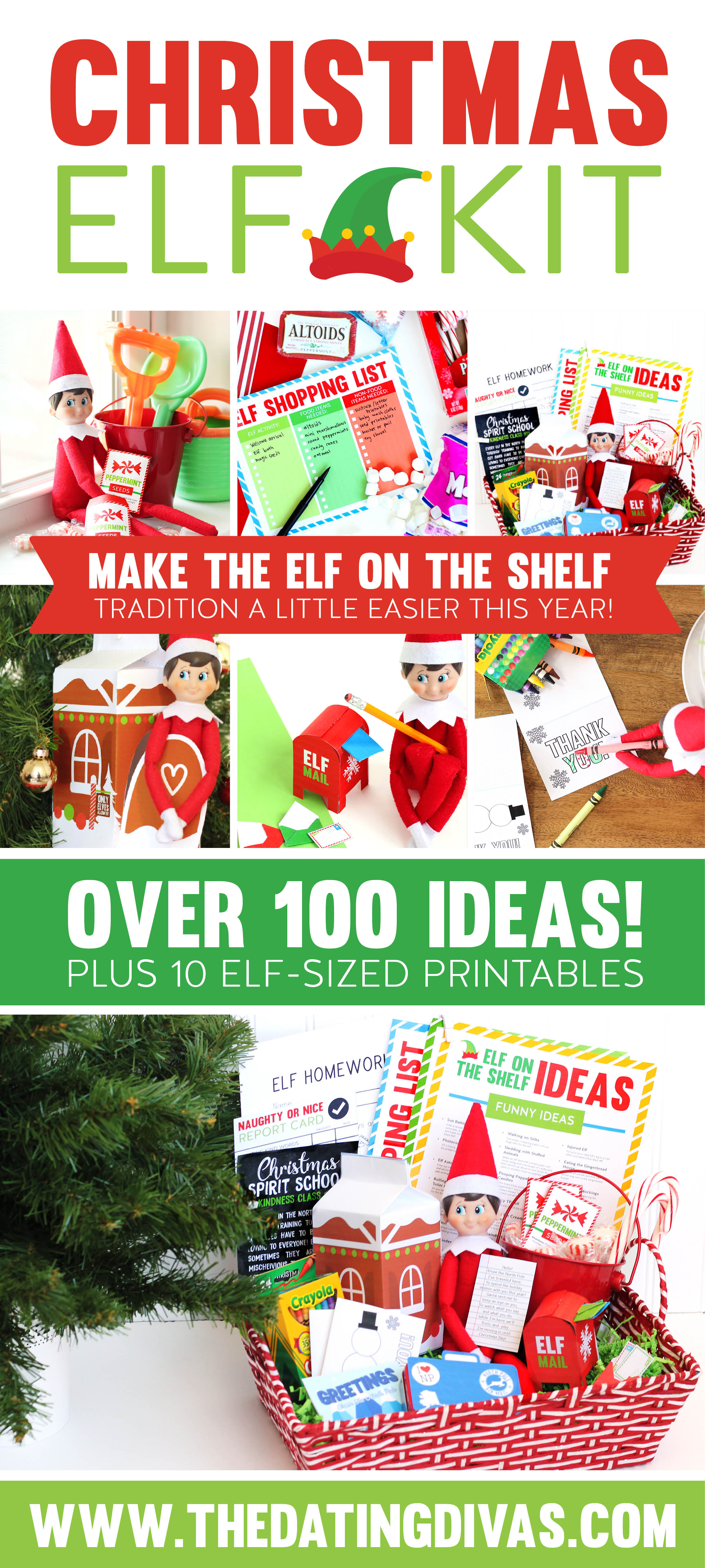 I finally discovered an easy solution in the form of a printable kit. Finding this Elf on the Shelf Kit almost made me want to grab him out of hiding right now because it going to save me this year! It's got a clever calendar so I don't forget what shenanigans he's been up to and 150 different creative idea for you (and that elf) to try out. If, despite all your planning, you're still a last minute kind of parent, there are even ten different activities that can simply be print and cut for fun and successful middle-of-the-night-elfing.
Renew everyone's love of the Elf on the Shelf tradition by getting your kit right now, so you can stay sane all the way to Christmas.