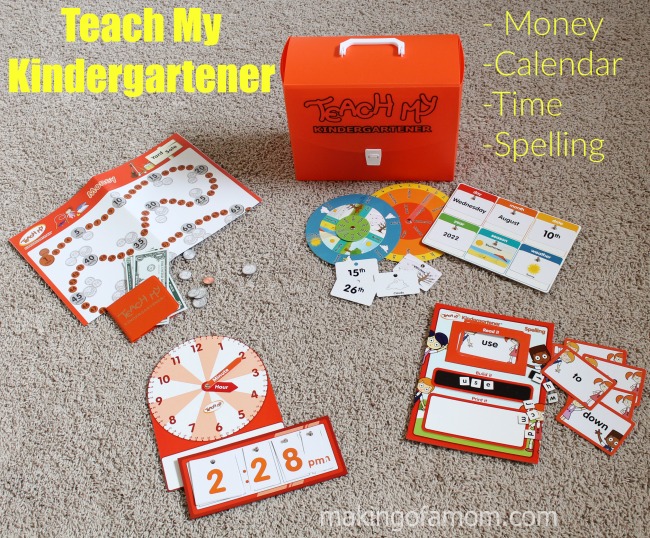 Have you heard of Teach My Products? I'm surely a big fan of
Teach My
products. They are not only a great way for kids to have fun learning different skills but they are also a simple way for parents to play with kids and help them understand different subjects. I love that Teach My makes learning fun and easy for all of us. I'm excited to partner with fellow bloggers to bring you this awesome kit giveaway!
The Teach My Kindergartener Learning Kit is one that works across multiple ages and grade levels. Let's explore inside the Teach My Kindergartener Learning Kit.
It's All About The Money
This sections really fun as it includes a chart for using coins to count to 100, paper coins, paper dollars, a play wallet and flash cards in which you can write prices and play "store." What a fun way to help kids learn the value of each coin and to learn how to purchase things, including make change, which can be tricky.
I feel this skill is definitely above the Kindergarten level and so I think this works for children in older grades.
What Day is it?
All of these fun learning tools in the Calendar section are great. With these tools you can help your children learn the days of the week, months of the year, limited weather conditions and seasons. The wheels with all the info are really fun to play with and sorting through the cards to make the correct date and season has been a blast.
What time is it?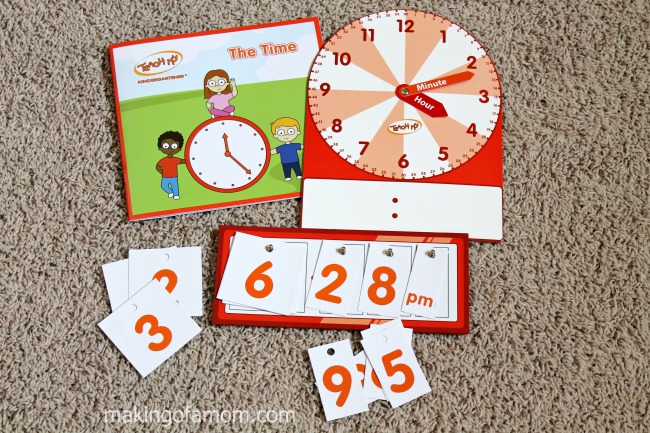 Time is another skill that, in my experience, is above a Kindergarten level so this is also great for older kids. Please with the hands on the clock as well as the flash cards to match times is a really fun game.
I can spell that
The spelling section is my favorite section as a Mother. I love that it provides learning for many different styles of learners. You can see the words, use the erasable crayon to write the words, and manipulate the letter magnets to spell it out that way. I love that it provide three ways to really learn how these easy beginning words are built.
I LOVE the Teach My Kindergartener kit. I highly recommend it to families with young kids not in school and even children in their first couple of years of school. The kit teaches so many skills across a lot of different levels that it is a perfect introduction or supplement depending on your child's skill level.
Giveaway
Teach My is giving one lucky reader the chance to win a Learning Kit of your choice. Teach My has learning kits for
Baby
,
Toddler
,
Preschooler
and
Kindergartener
. Each kit retails for $29.99.
Enter August 10 – 17, US resident ages 18+. Winner will be verified, emailed and have 48 hours to respond before a new winner is chosen. Good luck!