Easy Mealtime Hacks
As a mom who not only has a 5 month old, I also work full time outside the home, own this blog, and am in my final semester (finally) of my MBA, I certainly know what a busy life looks like!! That's why I am excited to share this awesome product with you and even offer a fantastic giveaway from Van's Foods. I have tried some Van's Foods products before and was genuinely impressed with the quality as well as the ease of preparation! Check out some awesome mealtime solutions from Van's Foods and enter to when a fantastic giveaway package- good luck!!
Hello from Van's Foods!
We know how busy life can be for Van's foods fans. Between work, working out, parenting, driving, walking, riding, creating, days get full – fast.
Some meals are easy, and you've got plenty of time to plan, shop and put together something delicious.
Other times, there's yoga or soccer or Scouts or a late meeting, and you need something fast and easy that you can still feel good about eating.
Which brings us to our gift to you this month – easy, nutritious mealtime hacks from your friends at Van's. They're all delicious, nutritious and a cinch to pull together.
First up?
Breakfast. To pack a quick protein punch, start with Greek yogurt and pair it with whatever fresh or frozen fruit you've got on hand. Add Van's Soft Baked Whole Grain Granola Clusters and you have decadent flavor and a hearty, wholesome start to your day. (With taste like that, you'd never guess they're gluten-free!)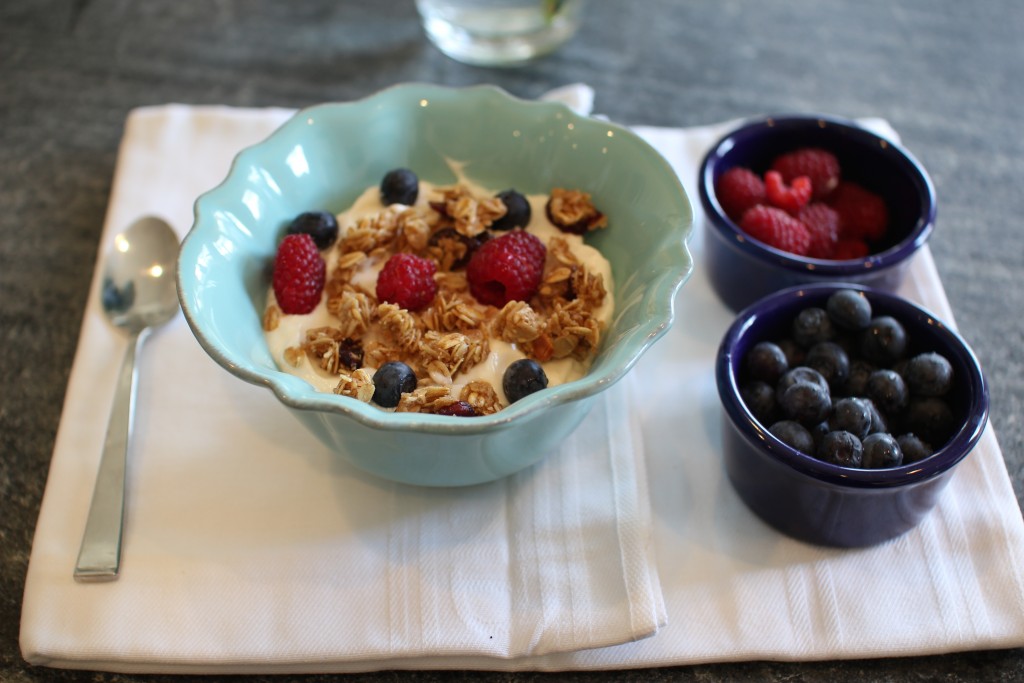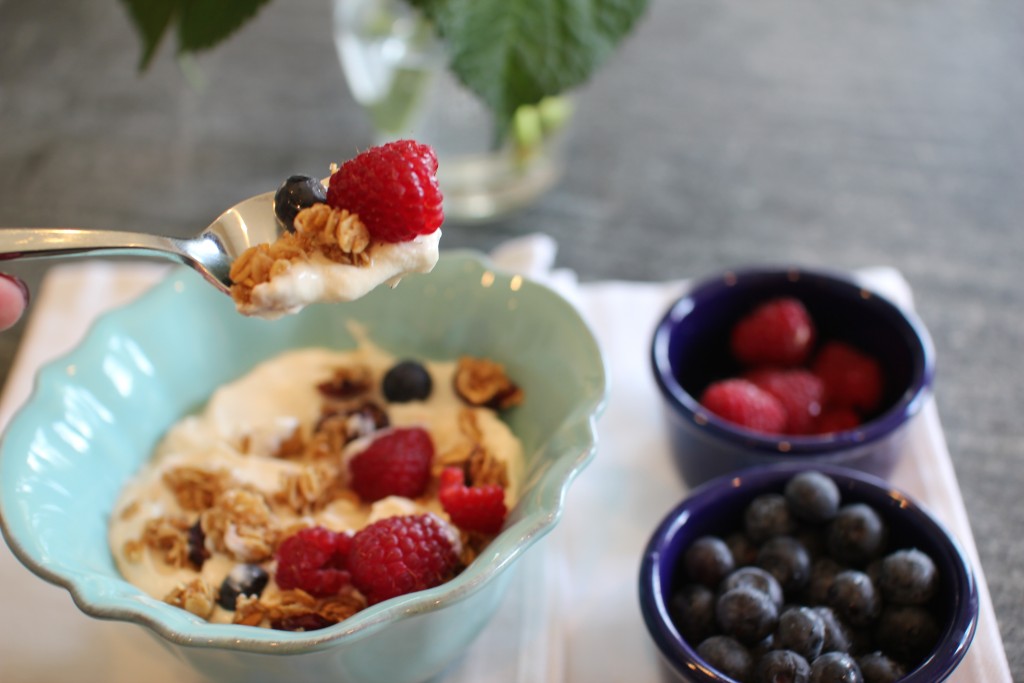 Snack. Now before you put away those breakfast fixings, tuck that handy re-sealable bag of granola in your briefcase, purse or backpack. It'll be there for you all day as a soft, chewy pick-me-up whenever the snacking urge strikes. The best part? You can feel great about every whole grain bite.
Dinner. For homemade feel in a fraction of the time, gather the following: Van's new gluten-free Ultimate Cheddar Penne Pasta, a rotisserie chicken and the fresh or frozen veggie of your choice.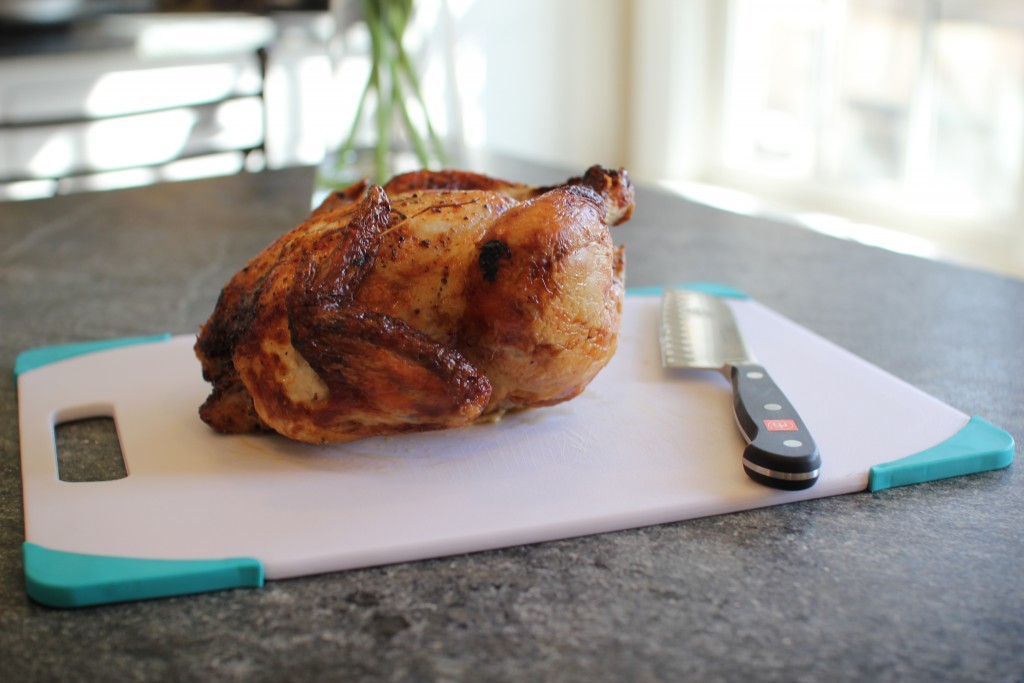 Warm up your veggies while your pasta is cooking – and take a moment to slice the chicken for serving. Season your veggies with salt and pepper and serve with the pasta and chicken. (For variety, you can also choose Van's Rotini & Red Sauce or Creamy Herb & Garlic pasta.
No time for veggie prep? Grab some pre-cut crudités while you're at the store, and embrace the convenience.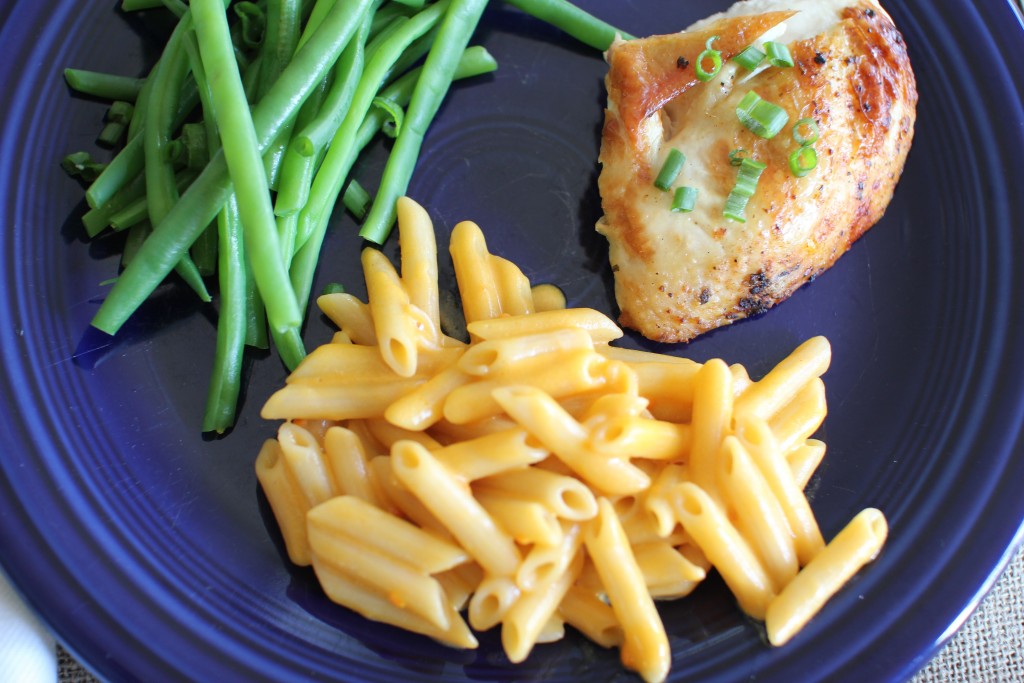 Need more ideas for delicious, nutritious meals? Stop by our blog, where we feature great recipe ideas from some of your favorite writers. Happy hacking!
GIVEAWAY TIME!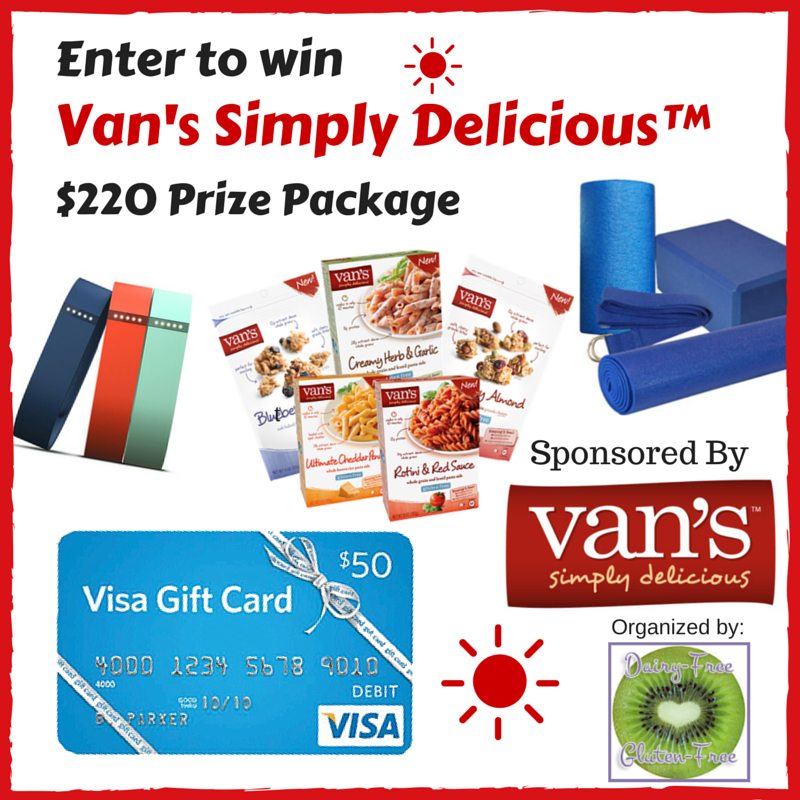 At Van's Foods, we know it can be tough to stay active and track progress along with everything else in your life. To make it a little easier, we're offering one lucky winner the chance to win:
a complete yoga set with all the basics including a 1/4″ thick yoga mat, 12″ foam roller, D-ring yoga strap and foam yoga block
a Fitbit
coupons for free Van's foods and
a $50 Visa Gift Card for a total value of $220 in prizes!
Begins NOW and Ends 3/13/2015 at 12 AM Central Time
Open to legal residents of USA who are 18 or older
Terms & Conditions can be found on the Rafflecopter
Enter on the Rafflecopter below and good luck!
This is a sponsored post written by Van's International Foods, Inc. and facilitated by This N That with Olivia.